---
Tonight, Tuesday, September 30, 2008, we held our first official service in our UU Center. This is one of the requirements to getting our Temporary CO and tax-exempt status.
The program: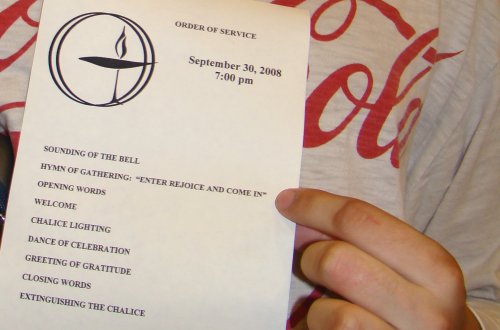 People arriving. Rev Newberry gives Chris Holaday a hearty thumbs-up.
Rev Newberry claps hands to gather everyone to their seats so we can begin (like herding cats, that is).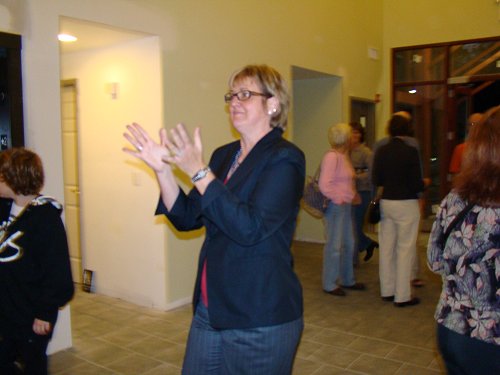 Our Dance of Celebration!
Greetings of gratitude, where everyone greeted everyone else. Hugs all around!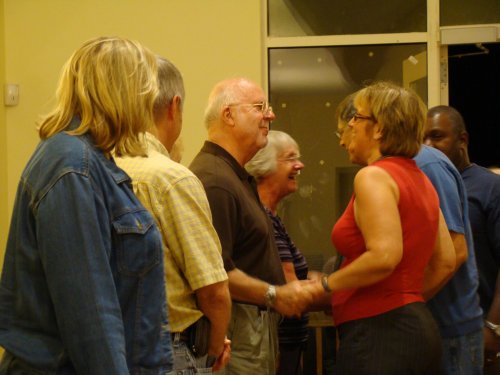 We left by the evening light.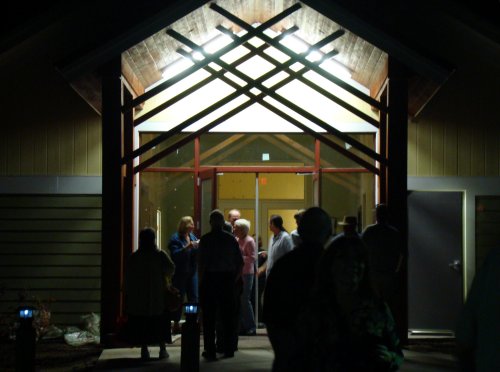 Hey! We need a bigger parking lot already!